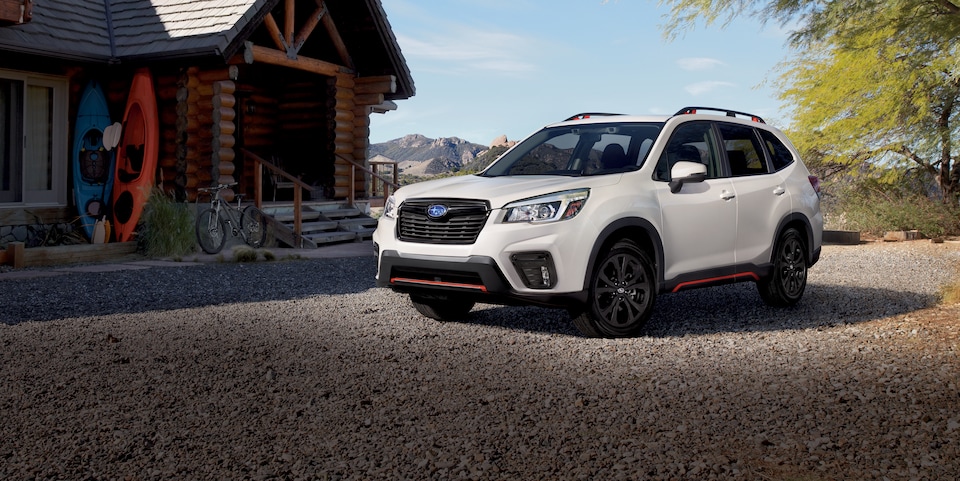 ​
When we think about fall at Subaru of Little Rock, we think about two things: change and fall fun. Both are abundant in Little Rock during this time of year, and there's no better way to get into the fall spirit than with an adventure-ready new Subaru! If your driveway is due for a change to spice things up, we encourage you to drop by our dealership to explore our exquisite array of brand-new Subaru models for sale.
There are plenty of fall adventures to be had around Little Rock, and a new car or SUV like the Subaru Legacy or Subaru Forester provides the perfect amount of reliability, all-weather capability, safety, and technology to help you make the most of every fall event in the area!
Looking for some spooky fun for the whole family? Pack up in the Subaru Outback and head to Boo at the Zoo for some Halloween-themed shenanigans or hit up HarvestFest for fall food, fun, music, and more. Want to stock up on pumpkins and gourds to satisfy all your autumn décor needs? Head over to Motley's Pumpkin Patch in a new Subaru Impreza and prepare to pick the perfect pumpkin.
Of course, fall is also a time for holiday travel. A new Subaru car or SUV will help you get ready for Thanksgiving road trips and help ensure that you make it safely to your destination.
Wherever your desire for fall-themed activities leads you, a new Subaru can get you there safely and provide you with all the space, comfort, and tech you need to enjoy a smooth ride during the fall season and any other season!
Visit our Subaru dealership in Little Rock today to get started on your next big fall adventure! We'll be here to give you the rundown on your favorite models and set you up for a test drive so that you can see what it's like to enjoy a new Subaru on the open road.