The 2021 Subaru Love Promise Customer and Community Commitment Award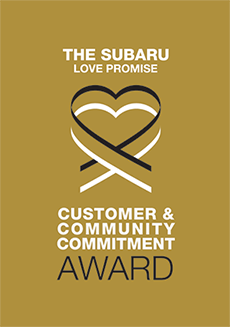 We've been nationally recognized for our dedication to our customers, our community, and the Subaru Love Promise.
We're honored to receive the 2021 Subaru Love Promise Customer and Community Commitment Award. This award nationally recognizes elite Subaru retailers who provide an exceptional customer experience at every interaction with Subaru. These retailers have also demonstrated an outstanding commitment to supporting passions and causes in their local communities in important areas such as the environment, community, health, education, and pets.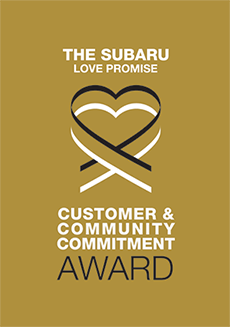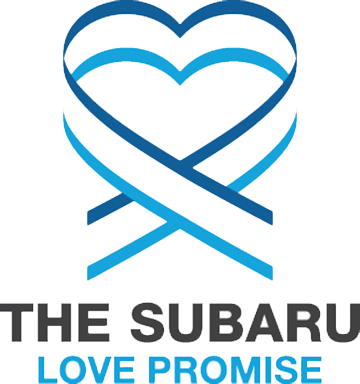 What is the Subaru Love Promise?
Subaru and our retailers believe in making the world a better place and the Subaru Love Promise is our vision of respecting all people. This is our commitment to show love and respect to our customers and to work to make a positive impact in the world.
How is Subaru of Little Rock dedicated locally to the Love Promise?
Our Love Promise can be seen in various partnerships with local charities and non-profits. We're grateful for the opportunity, not only to be a part of our community, but to serve it as well.
Arkansas Childrens hospital
Love Promise Stories from Subaru of Little Rock
Subaru and Subaru of Little Rock believe in making a positive impact on the communities in which we live and work. We uphold that belief through our Love Promise Community Commitment. Every month, we select inspiring stories from customers and partners from around our area who strive to support our collective commitment and feature them here
Subaru of Little Rock on the Farm - SHELBY T
Subaru of Little Rock not only believes in making a positive impact in the community, they actually do it! When I approached Subaru of LR about sponsoring Pinnacle View Middle School's EAST Agriculture program they jumped at the opportunity. A representative from the dealership actually came to the school, discussed our new ag program, then offered to supply our chicken house, which will be home to 24 egg laying hens. Not only did they purchase the chicken house, they offered to send out some of their employees to level the ground and build the coop! This act of kindness and support is invaluable to a new program like ours. It goes without saying, I look forward to a long and successful partnership with Subaru of LR as my students learn about, and try to solve, teen and community food insecurities in their world. Thank you Subaru of LR for believing in our program and being the community partner we needed to get EAST Agriculture up and running. Stay tuned, there is more to come! Shelby Thompson, M.Ed. EAST Agriculture Facilitator PVMS LRSD
---
Subaru helps Arkansas Foodbank Feed Thousands - Sherri J
Subaru made a commitment nationwide to help food banks across the country during the pandemic with monetary support to help with the increased need. Locally, they donated over 598,000 meals to help Arkansas Foodbank provide food for families, children and seniors when the need was great. Arkansas Foodbank hosted 602 mobile food distributions in 2020, compared to 51 in 2019. With this increase in food distributions came the need for volunteers to help distribute the food. Subaru of Little Rock and their fabulous team volunteered at mobile distributions loading food boxes in trunks of cars. The food distributions were held in the heat of summer in parking lots where volunteers stood all day in the heat on hot asphalt lifting hundreds of 40+ lb. food boxes. These volunteers truly gave their time, strength, sweat and hearts to our mission to help families when they needed it the most. Subaru of Little Rock continues to volunteer at our mobile distributions located at our member food pantries, St Andrew Methodist Church and Geyer Springs United Methodist Church. We would like to give a special shout out to Shane Haas with Subaru of Little Rock. The care that she shows for others truly embodies the Subaru Love Promise. Thank you Subaru! We are grateful for your commitment to our community! - Sherri Jones, Annual Giving Director
---
Subaru Helps CareLink Meals on Wheels During COVID - Meredith H
When COVID-19 sidelined our volunteers, our #Subaru had to step it up. In the three years since Subaru of Little Rock gifted our Meals on Wheels program with an outback, we have traveled over 27,000 miles and delivered more than 20,000. Since our volunteers have been put on hold in March, the Subaru has accounted for 14% of total miles and 22% of total meals delivered! We are so thankful for this might meal deliverer.
---
A Wonderful Partnership - Julie A
The Humane Society of Pulaski County and Subaru of Little Rock teamed up for their 2nd "Fill the Outback" Adoption Event on October 24, 2020. This is the only in-person event we've been able to do since COVID hit, so we were very excited! It was such a wonderful event and Subaru did a great job keeping everyone safe while creating a fun environment. They also supplied a lunch of burgers, sides, and drinks. Not only did we "Fill the Outback", but we over-filled it with donations of food and toys! This is so important to the work we do at HSPC. We also had 7 adoptions as direct result of this event, which is much more than we usually have at an event. Watching the faces of the families adopting was such a pleasure. And two of the adopters were Subaru employees! HSPC couldn't ask for a better partner than Subaru of Little Rock and we look forward to working with them in the future! Thank you, Subaru, for loving pets!
---
Subaru Loves to Help St. Francis - Shane H
Subaru Loves to Help! Check out these lovely blankets from Subaru of Little Rock! The blankets are a part of the "Subaru Loves" program. Every few months, Subaru picks an area of need and donates appropriate items to agencies in Little Rock- books for loving learning, pet food for loves animals, and this month "Subaru Loves to Care" donating blankets for our neighbors in need. As the weather gets colder, our Veterans and our social service clients will be warm and cozy with these. Thank you so much, Subaru!
---
Recycle Bikes for Kids - Meg G
I help run a nonprofit called Recycle Bikes for Kids. We take donated bikes, and refurbish them to give out to kids for free! A while ago we reached out to Subaru of Little Rock to potentially be a sponsor for a fundraising bike race event. They not only enthusiastically accepted, they went above and beyond to hold a bike drive at their store, collected several bikes for us, and even came out on race day to participate!
---
First Responders Luncheon 2020 - Johnny R
Thank you to the Subaru of Little Rock Employees for the great catfish dinner but the kindness and enthusiasm made the lunch a day I will never forget. Bless you.
---
Subaru Helps CareLink Deliver Meals During COVID - Meredith H
#COVID19 might mean our volunteers are missing their friends, but it hasn't kept us from delivering valuable meals to seniors in need. Thanks to supporters like Subaru of America, Inc./ Subaru of Little Rock we're keeping the wheels turning. #MealsonWheels #CareLinkDifference
---
Subaru of Little Rock loves our pets! - Julie A
We are so grateful to Subaru of Little Rock for supporting the Humane Society of Pulaski County's mission to help the homeless dogs and cats of Central Arkansas. In addition to their on-going efforts to help us, they held a "Fill the Outback" event with us on October 16. They collected an ENTIRE Outback worth of food and toys for our shelter pets. They also provided delicious burgers and all the fixings for everyone who came out. The HSPC came out with our HEART mobile adoption vehicle and were able to find homes for THREE pets. It was an amazing day filled with fun and generosity. As a private shelter, we depend on the donations of others to continue our life-saving mission. We are so thankful to have Subaru of Little Rock as a partner in our effort to save pets.
---
Subaru drives the community - Randi M
True to the mission of Meals on Wheels of America, CareLink is using their Subaru to deliver more than a meal. This last quarter, the Subaru has been used to deliver meals, smiles, education, and awareness about CareLink's Meals on Wheels program and how it can help with elder isolation and food insecurity. Roger Scott with KABZ 103.7 The Buzz's Show with No Name took the Subaru for a spin on his route to highlight the value of Meals on Wheels to the elder community through friendship. If you watch this short video from our Facebook page, you will see the impact Meals on Wheels has on his friends, as well as on him as a volunteer. We used this video to raise awareness about our Meals on Wheels program, but also as a call for volunteers. In October, some students from North Little Rock High School were taken on a route and the Subaru led the way. With each stop, our outreach and marketing manager educated the students about the different ways that Meals on Wheels can provide the aging community, regardless of income, with a warm meal and companionship. Our outreach and marketing manager introduced the students to each recipient and they took the time to learn a little bit more about those receiving the meals right in their community.
---
Lawson Elem. Receives Gift of Books - Diane H
Let me start at the beginning of the school year. 1st day for teachers, we find out that our principal, had been shot twice trying to buy a car. He was fighting for his life for 8 days on a ventilator and in a medically induced coma. We call Lawson Elementary "family" and our beloved principal might die. Lawson Elem. was broken and hurt. Teachers, parents and students all raised money for his mounting medical bills. Fast forward to today; we have had 3 intermediate principals and our principal is just now back at school 48 days later. Just last Friday, Oct 11, 2019 Subaru of Little Rock delivers 150 FREE books to our school, 150! We were so excited and blessed to receive them at a time when our school needed a boost in morale! Teachers and students alike were giddy with excitement to pick out their new books for their classroom. Lawson is a rural school with a high amount of free and reduced lunches, so we are especially happy to get free books. Thank you Subaru for helping our broken school!
---
Easterseals Walk with Me - Kathryn N
Easterseals Arkansas is very grateful of Subaru of Little Rock. Recently, Subaru of Little Rock was involved with Easterseals Walk with Me (5K & Fun Walk) as the Presenting sponsor. Easterseals visited Subaru with Easterseals ambassador, Grady M., and had a memorable experience. Grady kept noticing the intercom and was fascinated by the live announcements. In his spare time, Grady loves to re-enact movie lines and different shows and their announcements, so to hear the intercom over and over was a huge draw. The receptionist then asked Grady if he would like to make his own announcement. Shear joy was all over Grady's face and he couldn't say no! Grady kindly made an announcement, "This is Grady, have a good day." He was so excited and we were all so proud of him. Next, came a big surprise – employees were responding back to Grady's announcement and thanking him. Grady was so excited. To see that big smile and true happiness on his face was an unforgettable experience. Subaru, you have made a difference. As presenting sponsor, your money will go to help children like Grady to continue receiving life-changing programs and services so he can continue to thrive through life and so that he and others can live, learn and play in their communities. Thanks, Subaru of Little Rock! Easterseals loves you!
---
Subaru Shares The Warmth - Debbie K
Patients undergoing treatment at the UAMS Myeloma Center received throw blankets, messages of hope, and children's craft kits courtesy of the Subaru Loves to Care initiative. Six employees from the Subaru of Little Rock dealership — many of them with connections to cancer through their own loved ones — and the Arkansas division of the Leukemia &Lymphoma Society (LLS) visited the institute July 8 as part of the nationwide initiative. The Myeloma Center is part of the UAMS Winthrop P. Rockefeller Cancer Institute. They delivered 80 throw blankets to share with patients in the eighth-floor and the fourth-floor infusion clinics. This gift marks the third year the dealership and LLS visited UAMS and shared blankets to spread love, hope and warmth to cancer patients and their families. The employees also brought more than two dozen handwritten messages of support from the dealership's customers and about a dozen arts and crafts kits for children. Mike Wilson, general manager of Subaru of Little Rock, and Faith Gonzales, Campaign Manager with LLS, led the charge. "We are so thankful for the amazing work the UAMS Myeloma Center is doing," Gonzales told the crowd gathered to receive the blankets. "And we want your staff to know how grateful we are," added Shane Haas, public relations manager for Subaru of Little Rock. Subaru retailers in 542 locations in partnership with LLS delivered more than 43,000 blankets to patients across the nation through the Subaru Loves to Care initiative. Frits van Rhee, M.D., Ph.D., thanked the visitors for their generosity. "I think the blankets certainly provide physical support for our patients by keeping them warm and comfortable but it's important to realize that they also provide psychological and emotional support in reminding them there are so many people out there who care about them and wish them well." van Rhee said. One of van Rhee's patients, John Tyler of Conway, echoed the doctor's sentiments a few minutes later when a smaller group visited him in fourth-floor infusion clinic to present him with one of the blue and white plaid blankets. "There are a lot of people who will enjoy having these and being able to use them, either when they visit here or at home," Tyler, 70, said. "They are making big strides with the research and treatment of this disease," he added of his treatment at UAMS. When Tyler first arrived at the Myeloma Center after his diagnosis about a year ago, he had myeloma in 78%of his bone marrow and had to use a cane. Since then, he has had two stem cell transplants and chemotherapy but even during the height of his treatment, his quality of life remained very good. "I lost my hair but it has grown back and I never felt really sick, just very tired," Tyler said. "I played 18 holes of golf this past Friday," he said. "When I was diagnosed, my doctor in Conway said she could send me to the Mayo Clinic or some other place but the truth was that just 25 miles up the road in Little Rock UAMS had the best place in the world to be treated for this disease."
---
St. Jude Little Rock Golf Tournament - Mariangeles G
We were really excited to partner with Subaru of Little Rock for the inaugural golf tournament. This was a first year event that was a great success with the help of the Subaru's team who participated as a team and sponsored the Hole in one. At St. Jude our mission is to advance cures, and means of prevention, for pediatric catastrophic diseases through research and treatment. Consistent with the vision of our founder Danny Thomas, no child is denied treatment based on race, religion or a family's ability to pay. We were really excited to count on Subaru's to keep moving the needle in the cure for cancer!! We look forward to years of partnership.
---
Subaru Loves The Earth - Ginni B
My name is Ginni Bracy, and I have been the Volunteer Coordinator for Habitat for Humanity of Central Arkansas for the past eight years. Last week, I had the pleasure of working with one of the friendliest, caring, and most dedicated individuals, Shane Haas, along with several of her co-workers. Subaru employees went above and beyond to make a Habitat family's yard look beautiful! The volunteers spent hours planting trees, shrubs, and an array of flowers. It was amazing to see the look on the family's face when they drove up to their house and saw how their front lawn had transformed into a botanical garden. A house is made of four walls and a door, but a HOME is what Subaru made through their exceptional services and giving!
---
Subaru Delivers - Randi M
CareLink's Meals on Wheels program uses our donated Subaru Outback to deliver meals every week day. To one gentleman on the Subaru's weekly route, the driver is the only person he sees in a day. Subaru helps CareLink deliver meals and friendly visits to those who are isolated and might not know where their next meal would come from if it weren't for Meals on Wheels.
---
HOPE, LOVE & WARM BLANKETS TO CANCER PATIENTS - Bryan T
On June 27, 2018, Subaru of Little Rock and The Leukemia & Lymphoma Society (LLS) Arkansas Division partnered for Subaru's Love to Care program and brought blankets, craft kits and messages of hope to cancer patients at the UAMS Myeloma Institute. UAMS Myeloma Institute staff lined up to help Cecil Turner and Corey Haydar of Subaru of Little Rock along with Bryan Turley of the LLS Arkansas Division deliver boxes of blankets and warm messages to be distributed to patients at the center. Patient Ed Tinsley commented, "It's great that Subaru is in the community doing acts of kindness. Many times patients are cold and it's nice to have a warm blanket to comfort you during treatment." UAMS Myeloma Institute Director, Dr. Gareth Morgan, addressed the crowd before blankets were dispersed about a patient that works for Subaru of Little Rock and how wonderful it was to have Subaru give back to the cancer community. Will Jennings of Subaru of Little Rock is in remission from Multiple Myeloma and was unable to be at the Subaru Loves to Care day because he was selling a new Subaru! Cecil Turner commented, "Will really wished he could be here to honor other patients and the wonderful services provided by the UAMS Myeloma Institute." Will did, however, write a message of hope to other patients: "Keep your head up and your mind strong. The mind and your attitude control everything. Our prayers are with you. The close-knit community of patients, doctors and nurses at the UAMS Myeloma Institute were extremely grateful for the donation from Subaru. Thank you to Subaru for sharing the love!
---
New Subaru Replaces Old Vehicle - Randi M
CareLink was recently able to replace an old Meals on Wheels delivery vehicle because of the new donated Subaru Outback. The old delivery vehicle, a Crown Victoria, did not have air conditioning. Our drivers were braving Arkansas' hot summers with no A/C until we were able to upgrade them to a new Subaru!
---
Keeping the Wheels Turning - Randi M
CareLink's Meals on Wheels program is facing more demand than we have funding to fulfill. Last Fall, for the first time in over a decade, we had to implement a waiting list to receive services. We also desperately needed to replace a vehicle in our fleet. Thanks to the donation of a Subaru Outback to CareLink's Meals on Wheels program, the waiting list was not as long as it would have otherwise been had we purchased a new vehicle. Thanks to Subaru, we were able to continue serving Frank, age 92, who said "I wouldn't have lunch most days, if any, if it were not for Meals on Wheels".
---
SUBARU of LITTLE ROCK - LOVES TO CARE - Ruth D
Subaru of Little Rock and The Leukemia & Lymphoma Society (LLS) delivered blankets to the Myeloma Institute patients at UAMS in Little Rock, Arkansas July 26, 2017. Dr. Morgan explained it may seem silly to hand out blankets in July, but the patients in the Infusion Center were always cold. He talked about how much LLS does for his patients at the Myeloma Institute, and how much he appreciated Subaru of Little Rock providing the blankets for the patients. We met with a few families getting treatment that shared their stories. One couple, retired military from Baton Rouge, LA drive all the way to Little Rock for treatment because "UAMS is the best in the country!" A couple, from Cabot, AR, are so glad UAMS is so close to home! Another couple from Cabot told us they have benefitted from grants they received from LLS to help pay for medication and are so grateful. The impressive part of the visit was instead of going into much detail about their illness and what they had been through, all three couples spent more time telling us how wonderful UAMS is and the care they get from Dr. Morgan and the staff. They said even though it's a huge center, the staff makes them feel like family. They were all very complimentary of Subaru of Little Rock for taking the time out of their busy schedules to do something special for the patients in the clinic. Thank you Subaru of Little Rock for partnering with us and showing you care for the patients at the Myeloma Institute at UAMS!
---
Tour de Toad - Julie P
For the last 11 years Literacy Action of Central Arkansas has hosted a bike ride in conjunction with Toad Suck Daze. Tour de Toad is one of our biggest fundraisers, and this year Subaru not only sponsored us, they also allowed us to use two of their awesome Crosstreks as pace cars. We are a small nonprofit with a big mission. Literacy Actions serves over 500 students a year. Without Subaru's ongoing support we would only be able to serve a fraction of these students. Subaru of Little Rock simultaneously helped promote healthy lifestyles and helped make a big dent in illiteracy. P.S. We love Subaru SO much half of our staff owns one!
---
Woofstock Arkansas 2014 - Robin B
We were proud to partner with Needy Paws Animal Shelter & Humane Society of Johnson County as a presenting sponsor of the 2014 Woofstock Arkansas. We love animals of all kinds and look forward to our customers and friends stopping by with their pets!
---
Tour de Rock - Danelle L
A new partnership for 2014, we were glad to work with CARTI (Central Arkansas Radiation Therapy Insitute) as a sponsor of their Tour de Rock. Over 1000 riders had their choice of of 30, 50, 68 or 100 mile bicycle ride distances, raising money and awareness for CARTI's efforts in the fight against cancer. Each year, CARTI treats over 22,000 patients throughout Arkansas. We look forward to a continuing partnership with CARTI and the Tour de Rock!
---
Riverside Subaru Proudly Partners with the Academy at Riverdale - Timothy T
As a part of the 2014 Share the Love Event Riverside Subaru partnered with The Academy at Riverdale. The Academy is a local, non-profit that was created in 2003 for the development and care of children with special needs. As a part of the Share the Love event employees from Riverside assisted the staff with their annual Christmas Pageant. In addition, Riverside Subaru volunteers helped serve lunch during the friends and family Thanksgiving luncheon.
---