The 2022 Subaru Love Promise Customer and Community Commitment Award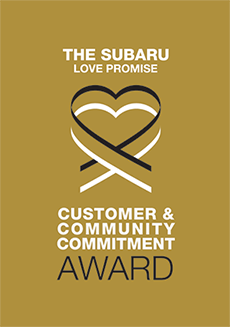 We've been nationally recognized for our dedication to our customers, our community, and the Subaru Love Promise.
We're honored to receive the 2022 Subaru Love Promise Customer and Community Commitment Award. This award nationally recognizes elite Subaru retailers who provide an exceptional customer experience at every interaction with Subaru. These retailers have also demonstrated an outstanding commitment to supporting passions and causes in their local communities in important areas such as the environment, community, health, education, and pets.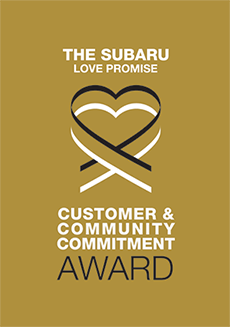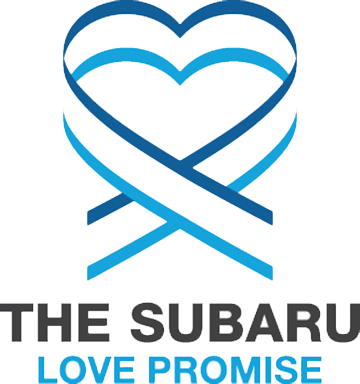 What is the Subaru Love Promise?
Subaru and our retailers believe in making the world a better place and the Subaru Love Promise is our vision of respecting all people. This is our commitment to show love and respect to our customers and to work to make a positive impact in the world.
How is Subaru of Little Rock dedicated locally to the Love Promise?
Our Love Promise can be seen in various partnerships with local charities and non-profits. We're grateful for the opportunity, not only to be a part of our community, but to serve it as well.
Arkansas Childrens hospital
Love Promise Stories from Subaru of Little Rock
Subaru and Subaru of Little Rock believe in making a positive impact on the communities in which we live and work. We uphold that belief through our Love Promise Community Commitment. Every month, we select inspiring stories from customers and partners from around our area who strive to support our collective commitment and feature them here
Another Successful Fill the Outback! - Julie A
The Humane Society of Pulaski County is so lucky to have Subaru of Little Rock as a friend and super-supporter! For the last four years, we have partnered with them on numerous things, but our annual Fill the Outback Event has become a favorite for staff, volunteers, supporters, and pets alike. This October was no exception. We took our mobile adoption vehicle to Subaru and set-up for a wonderful day of food, pets, and FUN! One of the highlights of our day was seeing Em, who had been adopted by a Subaru of Little Rock employee at the same event the year before. It was a reminder that these events and partnerships truly change lives, not only of the pets, but of the people who adopt them. Em's dad's face was a big reminder of the happiness that comes from these events and friendships. We also had several adopters stop by with HSPC alum and to donate to event. On top of having a great time, we completely filled the vehicle with food, toys, and MORE. At HSPC, we know that we can always count of our amazing friends at Subaru of Little Rock to support us and our mission to help homeless dogs and cats in Central Arkansas!

---
Subaru of Little Rock - Emily E
LLS was honored to be a part of the Subaru Loves to Care Program with Subaru of Little Rock as they delivered 80 blankets along with messages of hope to UAMS. Subaru of LIttle Rock was wonderful to work with and exhibited tremendous generosity through giving their time to personally deliver the blanket and through the donation. UAMS warmly welcomed LLS staff and Subaru staff on the delivery day with smiling faces. UAMS was greatly appreciative of the kind act and assured that the blankets will bring hope and comfort to their patients. LLS is thankful for Subaru as they further the mission to find a cure to blood cancers and are lights to the darkness of cancer. Thank you Subaru of Little Rock for making an impact in your community and supporting LLS.

---
Justin Moore St. Jude Golf Classic - Mariangeles G
We cannot be more thankful for the continuous support of Subaru of Little Rock at our annual Golf tournament. They are always ready to help with our event in so many ways. Because partners like Subaru of Little Rock, families treated at St. Jude children's Research Hospital never receive a bill for treatment, lodging, travel, or food. Thank you!! :)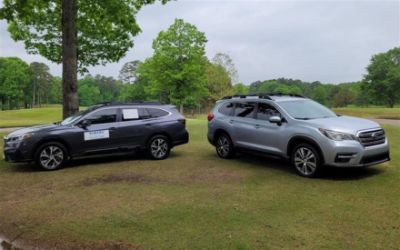 ---
Subaru Loves Shelter Pets! - Julie A
Subaru of Little Rock has been a faithful and generous partner to the Humane Society of Pulaski County. Through events and donations, they have helped hundreds of homeless pets in Central Arkansas... and always with a smile! They don't just talk the talk. They LOVE pets! In fact, multiple Subaru employees have expanded their own families with shelter pets from HSPC! Subaru of Little Rock recently donated more than $9,000 through their Subaru Share the Love program! This type of donation makes our continued mission possible. HPSC loves Subaru of Little Rock and is so thankful to have them on our team!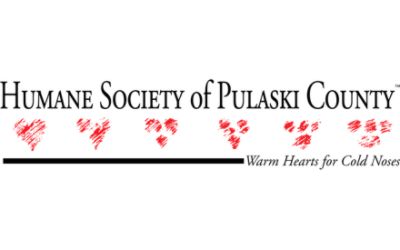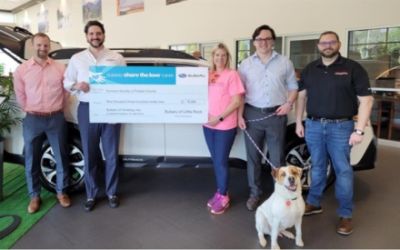 ---
Subaru helps TACO get tools on the trails - Bucky M
Gone are the days of packing shovels and string trimmers next to small children in the back seats of our SUVs! Gone are the days of storing a dozen dirty rakes and gas cans in our sheds and basements! With the generous support provided by Subaru of Little Rock, TACO (Trail Advocacy Coalition of the Ouachitas) can purchase a utility trailer to store and transport all of the tools required to keep our local trails in tip-top shape for runners, cyclists, hikers, and more. This will allow us to reach more trail systems, schedule more work days, support more outreach programs, and generally give more back to our community. We feel enormously grateful to Subaru of Little Rock, but also empowered and motivated to continue pursuing our passions.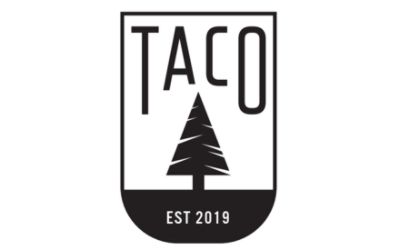 ---
Appreciation for our First Responders - Shane H
We heard that our North Little Rock Police Department was in the middle of moving to a new location. Everyone knows the added stress of doing your job AND having to pack up and relocate. So we thought some donuts would be a sweet treat and help motivate. The "Thank you so much" and "We really appreciate this" and "you guys are great" were overwhelming. To know that we were able to treat these officers and staff members was heart warming. Subaru LOVES our first responders and we THANK them for their important and life saving jobs they do everyday for our community!!!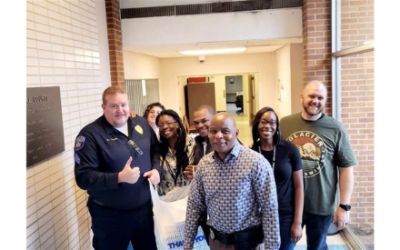 ---
Supporting Healthy Lifestyles - Chuck S
This note of appreciation salutes the folks of Subaru of Little Rock (SLR) for their exceptional support and commitment to the cycling (bicycling) and running communities of Arkansas! Arkansas suffers greatly from obesity—ranking 3rd highest in the country. Over the past decade or so, there's been a strong and concerted effort in Arkansas to improve the overall wellness of residents by promoting a variety of cycling and running events as healthy activities for the masses. For many, these aren't just races, these are life-changing events! As organizers of these events each year we hear numerous heart-warming stories from participants who were initially intimidated by the activity but took a chance and succeeded. So, we'd like to salute SLR's for their generous commitments that make these life-changing events possible. For example, we hear from those courageous enough to try the "15-mile ride" of our BDB 100-mile cycling event, or those who walk in the "fun run" of our City of Colleges Half-Marathon, or even those completing the Spillway Super Sprint Triathlon with its incredibly reasonable distances to swim, bike and run. SLR not only supports these events—they do it with zeal! As Sponsorship Coordinator for many of these events, I spend a lot of time with our sponsors. I must say, NO ONE supports active lifestyles in Arkansas with such enthusiasm as the folks of SLR. We certainly feel that Subaru LOVE whenever SLR is involved! We'd like to recognize the folks of SLR for their generous financial support, their contagious enthusiasm and on-site support of those Arkansans aspiring to reach their better-health goals!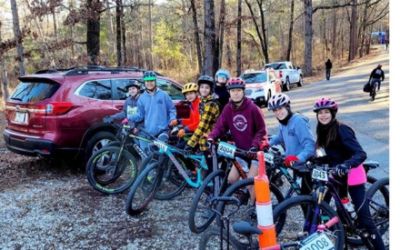 ---
Why We are Subaru Fans for Life. - Pam C
My husband, daughter and dog found ourselves broken down on the side of a very busy highway about 100 miles from Little Rock Arkansas on a Friday afternoon. We were traveling from Colorado on our way to Florida. After a call to the nearest Subaru dealer in Little Rock and talking to Josh, he confirmed the car needed a tow. Josh assured us a mechanic would stay as late as needed to check the car out for us. We did end up making it to Little Rock before closing. Stressing with the probability of being stuck for a while with no transportation with a dog. The manager Mike not only took care of us, but made our dog comfortable. They had a dog bed in the waiting room, treats and a water dish. It didn't take them long to confirm we needed a new transmission. Thank goodness they had one in stock and it was still under warranty. Lucky us! It doesn't stop there. Mike the manager let us know someone would be in at 5am on a Saturday to get us on the road as soon as possible. We got to spend the night in beautiful Little Rock with the free use of a very nice loaner car. The next day as promised, our car was all set to go. Thanks to an awesome mechanic Nick, we were soon on our way. Subaru even gave us a little parting gift for our dog. A cute little squeaky toy Subaru with a Colorado License plate. If we had to have a breakdown, I am glad it was close to this awesome Little Rock Subaru.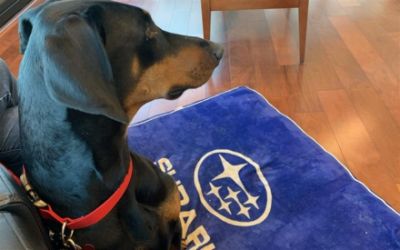 ---
Snow Cone Day for Bryant Boys and Girls Club - Shane H
Back to school time brings lots of emotions for children. Subaru of Little Rock wanted to treat the kids at Bryant Arkansas Boys and Girls Club to a special surprise. Free snow cones for over 200 kids did the trick! The smiles and "thank yous" from the kids was worth it all. Our PR Director, Shane Haas, even mastered the art of a rainbow snow cone after 50 attempts. Staff and kids alike appreciated the nice cold refreshing treat in this hot Arkansas summer heat. What a great way to spend the afternoon! Surrounded by smiles, laughter, and the sound of happy children!!!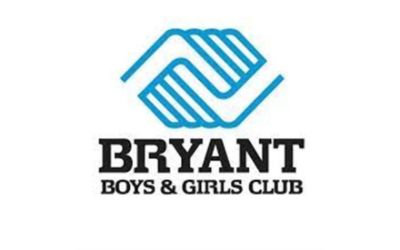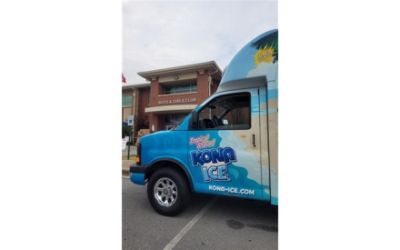 ---
Justin Moore St. Judes Golf Classic - Shane H
Subaru was happy to provide 2 Holes-In-Ones opportunities at the Justin Moore St. Jude Golf Classic this weekend in Little Rock, Arkansas. Subaru of LR and others were able to raise almost $300,000 for St. Jude and it's patients. As the temperature soared, teams came together knowing that the day would be for a great cause. St. Jude freely shares Cancer Research and Treatment Discoveries Worldwide. Families never receive a bill from St. Jude for treatment, travel, housing or food.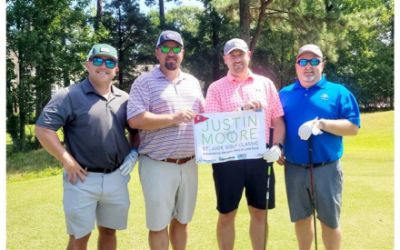 ---