The 2021 Subaru Love Promise Customer and Community Commitment Award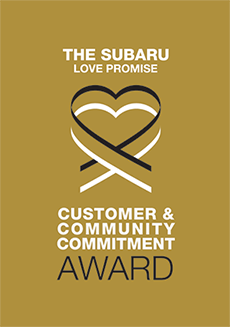 We've been nationally recognized for our dedication to our customers, our community, and the Subaru Love Promise.
We're honored to receive the 2021 Subaru Love Promise Customer and Community Commitment Award. This award nationally recognizes elite Subaru retailers who provide an exceptional customer experience at every interaction with Subaru. These retailers have also demonstrated an outstanding commitment to supporting passions and causes in their local communities in important areas such as the environment, community, health, education, and pets.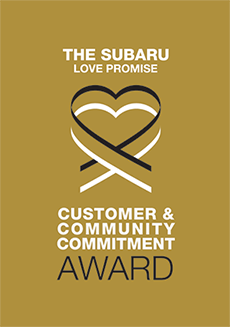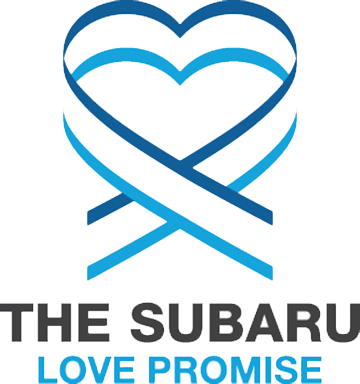 What is the Subaru Love Promise?
Subaru and our retailers believe in making the world a better place and the Subaru Love Promise is our vision of respecting all people. This is our commitment to show love and respect to our customers and to work to make a positive impact in the world.
How is Subaru of Little Rock dedicated locally to the Love Promise?
Our Love Promise can be seen in various partnerships with local charities and non-profits. We're grateful for the opportunity, not only to be a part of our community, but to serve it as well.
Arkansas Childrens hospital
Love Promise Stories from Subaru of Little Rock
Subaru and Subaru of Little Rock believe in making a positive impact on the communities in which we live and work. We uphold that belief through our Love Promise Community Commitment. Every month, we select inspiring stories from customers and partners from around our area who strive to support our collective commitment and feature them here
Snow Cone Day for Bryant Boys and Girls Club - Shane H
Back to school time brings lots of emotions for children. Subaru of Little Rock wanted to treat the kids at Bryant Arkansas Boys and Girls Club to a special surprise. Free snow cones for over 200 kids did the trick! The smiles and "thank yous" from the kids was worth it all. Our PR Director, Shane Haas, even mastered the art of a rainbow snow cone after 50 attempts. Staff and kids alike appreciated the nice cold refreshing treat in this hot Arkansas summer heat. What a great way to spend the afternoon! Surrounded by smiles, laughter, and the sound of happy children!!!
---
Justin Moore St. Judes Golf Classic - Shane H
Subaru was happy to provide 2 Holes-In-Ones opportunities at the Justin Moore St. Jude Golf Classic this weekend in Little Rock, Arkansas. Subaru of LR and others were able to raise almost $300,000 for St. Jude and it's patients. As the temperature soared, teams came together knowing that the day would be for a great cause. St. Jude freely shares Cancer Research and Treatment Discoveries Worldwide. Families never receive a bill from St. Jude for treatment, travel, housing or food.
---
Donuts for Teachers - Matthew M
What a surprise when Subaru of Little Rock delivered to us at Lawson Elementary school 12 wonderful, delicious boxes of donuts. Not just the glazed, the assorted, the twists, cinnamon rolls, sprinkles, creme filled, chocolate dipped, cake, strawberry, blueberry awesomness! Our teachers and staff felt the Subaru love along with a delightful sugar rush! We are so honored to have Subaru of Little Rock cheering us on again this school year! They surely know how to make a school staff feel appreciated!
---
Subaru of Little Rock on the Farm - SHELBY T
Subaru of Little Rock not only believes in making a positive impact in the community, they actually do it! When I approached Subaru of LR about sponsoring Pinnacle View Middle School's EAST Agriculture program they jumped at the opportunity. A representative from the dealership actually came to the school, discussed our new ag program, then offered to supply our chicken house, which will be home to 24 egg laying hens. Not only did they purchase the chicken house, they offered to send out some of their employees to level the ground and build the coop! This act of kindness and support is invaluable to a new program like ours. It goes without saying, I look forward to a long and successful partnership with Subaru of LR as my students learn about, and try to solve, teen and community food insecurities in their world. Thank you Subaru of LR for believing in our program and being the community partner we needed to get EAST Agriculture up and running. Stay tuned, there is more to come! Shelby Thompson, M.Ed. EAST Agriculture Facilitator PVMS LRSD
---
Subaru helps Arkansas Foodbank Feed Thousands - Sherri J
Subaru made a commitment nationwide to help food banks across the country during the pandemic with monetary support to help with the increased need. Locally, they donated over 598,000 meals to help Arkansas Foodbank provide food for families, children and seniors when the need was great. Arkansas Foodbank hosted 602 mobile food distributions in 2020, compared to 51 in 2019. With this increase in food distributions came the need for volunteers to help distribute the food. Subaru of Little Rock and their fabulous team volunteered at mobile distributions loading food boxes in trunks of cars. The food distributions were held in the heat of summer in parking lots where volunteers stood all day in the heat on hot asphalt lifting hundreds of 40+ lb. food boxes. These volunteers truly gave their time, strength, sweat and hearts to our mission to help families when they needed it the most. Subaru of Little Rock continues to volunteer at our mobile distributions located at our member food pantries, St Andrew Methodist Church and Geyer Springs United Methodist Church. We would like to give a special shout out to Shane Haas with Subaru of Little Rock. The care that she shows for others truly embodies the Subaru Love Promise. Thank you Subaru! We are grateful for your commitment to our community! - Sherri Jones, Annual Giving Director
---
Subaru Helps CareLink Meals on Wheels During COVID - Meredith H
When COVID-19 sidelined our volunteers, our #Subaru had to step it up. In the three years since Subaru of Little Rock gifted our Meals on Wheels program with an outback, we have traveled over 27,000 miles and delivered more than 20,000. Since our volunteers have been put on hold in March, the Subaru has accounted for 14% of total miles and 22% of total meals delivered! We are so thankful for this might meal deliverer.
---
A Wonderful Partnership - Julie A
The Humane Society of Pulaski County and Subaru of Little Rock teamed up for their 2nd "Fill the Outback" Adoption Event on October 24, 2020. This is the only in-person event we've been able to do since COVID hit, so we were very excited! It was such a wonderful event and Subaru did a great job keeping everyone safe while creating a fun environment. They also supplied a lunch of burgers, sides, and drinks. Not only did we "Fill the Outback", but we over-filled it with donations of food and toys! This is so important to the work we do at HSPC. We also had 7 adoptions as direct result of this event, which is much more than we usually have at an event. Watching the faces of the families adopting was such a pleasure. And two of the adopters were Subaru employees! HSPC couldn't ask for a better partner than Subaru of Little Rock and we look forward to working with them in the future! Thank you, Subaru, for loving pets!
---
Subaru Loves to Help St. Francis - Shane H
Subaru Loves to Help! Check out these lovely blankets from Subaru of Little Rock! The blankets are a part of the "Subaru Loves" program. Every few months, Subaru picks an area of need and donates appropriate items to agencies in Little Rock- books for loving learning, pet food for loves animals, and this month "Subaru Loves to Care" donating blankets for our neighbors in need. As the weather gets colder, our Veterans and our social service clients will be warm and cozy with these. Thank you so much, Subaru!
---
Recycle Bikes for Kids - Meg G
I help run a nonprofit called Recycle Bikes for Kids. We take donated bikes, and refurbish them to give out to kids for free! A while ago we reached out to Subaru of Little Rock to potentially be a sponsor for a fundraising bike race event. They not only enthusiastically accepted, they went above and beyond to hold a bike drive at their store, collected several bikes for us, and even came out on race day to participate!
---
First Responders Luncheon 2020 - Johnny R
Thank you to the Subaru of Little Rock Employees for the great catfish dinner but the kindness and enthusiasm made the lunch a day I will never forget. Bless you.
---