The 2023 Subaru Love Promise Customer and Community Commitment Award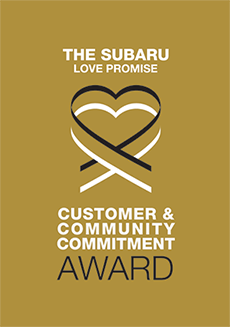 We've been nationally recognized for our dedication to our customers, our community, and the Subaru Love Promise.
We're honored to receive the 2023 Subaru Love Promise Customer and Community Commitment Award. This award nationally recognizes elite Subaru retailers who provide an exceptional customer experience at every interaction with Subaru. These retailers have also demonstrated an outstanding commitment to supporting passions and causes in their local communities in important areas such as the environment, community, health, education, and pets.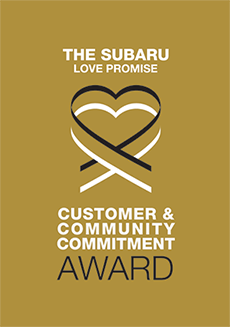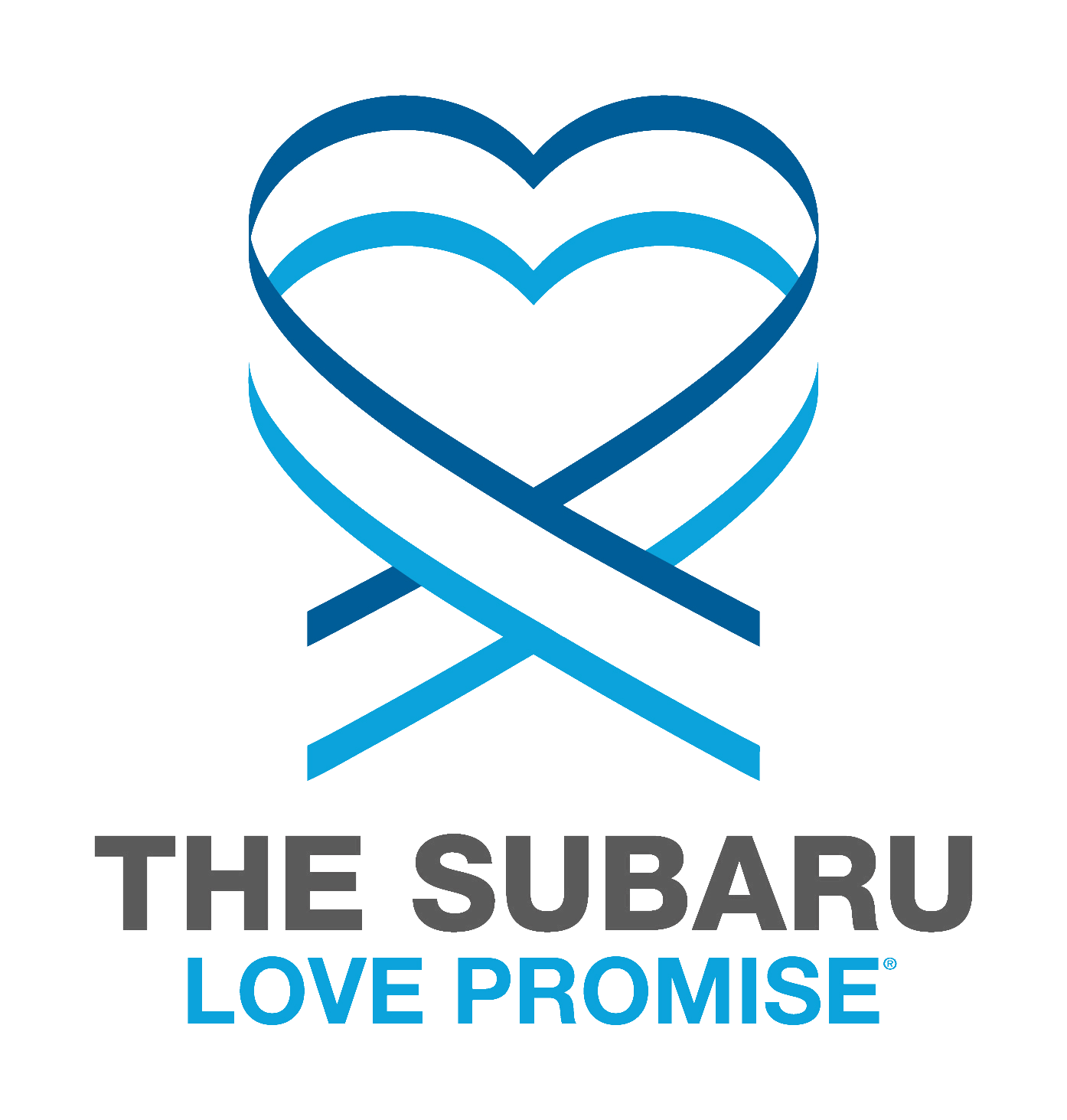 What is the Subaru Love Promise?
Subaru and our retailers believe in making the world a better place and the Subaru Love Promise is our vision of respecting all people. This is our commitment to show love and respect to our customers and to work to make a positive impact in the world.
How is Subaru of Little Rock dedicated locally to the Love Promise?
Our Love Promise can be seen in various partnerships with local charities and non-profits. We're grateful for the opportunity, not only to be a part of our community, but to serve it as well.
Arkansas Childrens hospital
Love Promise Stories from Subaru of Little Rock
Subaru and Subaru of Little Rock believe in making a positive impact on the communities in which we live and work. We uphold that belief through our Love Promise Community Commitment. Every month, we select inspiring stories from customers and partners from around our area who strive to support our collective commitment and feature them here
Act of Kindness! - Stephanie B
A HUGE thank you to the team at Subaru of Little Rock in AR. I have never received such care and love from a dealership, or anywhere else come to think of it! I was in AR unexpectedly to try and spend time with my father before he passed away. My dad had come to AR from WI with my mother to see his baby brother and to be present for his installation at his new church home in Conway (installation was 3/19/23). That Sunday morning, my dad woke up with severe abdominal pain and went to the ER in Conway and was later transferred to Baptist Health in Little Rock. We all thought he would pull through after having surgery. On Sunday, March 26 (my birthday), my mother messaged me and my 6 siblings letting us know that my dad had been put on a ventilator that morning and would be having emergency exploratory surgery as soon as the surgeon arrived. Around noon, my mom called my younger sister, who was with me since she had arrived the night before to meet her just born nephew and said that things weren't looking so great. The nurses working with my dad had told my mom to let us know that if we were going to come see him, now was the time; the next 24-36 hours were critical. My sister began packing things for me and my two sons as I fed my 2-month-old. We left my home in Iowa at 2:15 Sunday afternoon and drove 11 hours straight to get to Little Rock where we went to see my dad in the ICU. My other brothers and sisters were still trying to make their way too Little Rock from around the world (Thailand, WI, IA, PA, and HI) to try and see and talk to him one last time. Unfortunately, by Monday afternoon, only one more of my sisters made it before he passed away. We were only able to hold a phone up for each of my 4 other siblings to say some final words to our dad before his passing. The following day, everyone had made it to AR from Asia. We were gathered at my aunt and uncle's home in Conway when I asked my 2 brothers to look at my car. My car was making a humming noise that my brother was going to check before I left IA; however, he broke his finger while working on another car. They both drove it around some and made their educated guesses, one thinking it might be a wheel bearing while the other thought it was something with my transmission. Knowing I needed an oil change before heading to WI (where we were planning funeral arrangements), I took it to Subaru of Little Rock on Wednesday morning. After the tech diagnosed the noise, I was left with two choices, either install a new transmission or trade mine in and purchase a new car. All of this came at a very overwhelming and emotional time for me. I knew I couldn't (and didn't want to) afford a big car payment but I also didn't want to deplete my savings. After talking with my brother and going through some choices with Baron, the service advisor, I decided to have my transmission replaced. I inquired as to how long it would take as we only had hotel reservations through Thursday, and I needed to get back to WI to help plan and attend my father's funeral. I was blessed to learn that Subaru of Little Rock had the transmission in stock and could begin work immediately with the targeted completion of Thursday end of business. My brother took me back to the hotel where we ordered lunch for him, myself, his boys, and my 2-year-old son. Later that afternoon, I received a call from the General Manager, Mike Wilson, asking if I needed anything like dinner delivered, anything for my baby, or if he could pay for my hotel. I was speechless; I didn't know what to say other than my sister-in-law had already paid in advance for the hotel. Mike told me to bring the receipt anyway. When I received the call Thursday, March 30 at just before noon letting me know my car was ready to go, I felt major relief. My sister and I were debating whether to leave Thursday or Friday as she didn't like the weather coming in but we weren't sure if the car would be done early enough (everyone else had left on Wednesday or early Thursday morning). My sister borrowed my aunt's car to get me and my 2 boys and drove us to the dealership. I brought in the receipt for the hotel and, as promised, Mike deducted it from my repair bill, even though my hotel bill was for 3 rooms and 3 nights (most of my siblings stayed at the same hotel). I felt so blessed and grateful! And when I heard that my tech, Henry, stayed late on Wednesday to get things started and came in at 4 am on Thursday to make sure he was able to get it done before the end of the day, I was even more thankful and in such awe that you all would take such care and consideration. I just wanted to give them all a hug! Again, I can't thank you all enough for working so diligently on my car and taking such great care of me at what happened to be one of the most difficult times in my life. You all are in my thoughts and prayers as the weather has taken a turn and wreaked havoc on much of Little Rock.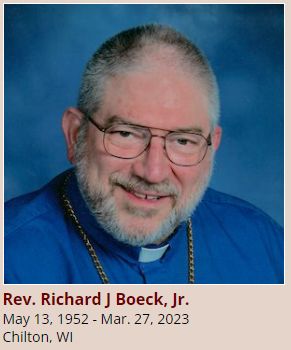 ---
Disaster Strikes Home - Mike W
On the afternoon of March 31, disaster struck the capital city of Arkansas. At approximately 2:30 pm an EF3 tornado, the strongest to hit central Arkansas since 1999, tore through 13 miles of the city. In the aftermath of the destruction many people lost their lifelong homes, numerous pets became lost and displaced, countless people suffered injuries, and five people lost their lives. The cities of Little Rock and North Little Rock were forever changed that afternoon with 2100 residents directly affected and over 2600 structures damaged. The next morning the strength of the city became apparent. As the team at Subaru of Little Rock sprang into action, opening their doors as a collection site for donations, going into communities to help with debris cleanup and deliver tarps, boxes, and other items needed to prep for more incoming storms, they realized they were joined by many others in the community. Arkansas isn't that big of a state and when something happens to our beloved state, all of us feel it. In an effort to help, Adventure Subaru, one of only two Subaru stores in Arkansas, reached out to Subaru of Little Rock to see how the residents of Northwest Arkansas could help. After some discussion between Adventure Subaru's Marketing Director, Danielle Dotson, and Subaru of Little Rock's General Manager, Mike Wilson, the stores decided to hold a joint donation drive between April 10 and April 17. During this time, they would work together through social media and their customer base to ask the Arkansas community to help those in need — and the community responded. On the morning of April 18, Adventure Subaru's Love Promise® Champions Dee Gardner and Hayley Willis along with Danielle Dotson loaded a Subaru Ascent and a Subaru Forester with the items they had collected over the past seven days. As they embarked on their 200-mile journey to meet the team at Subaru of Little Rock it was apparent that the community in Northwest Arkansas wanted to help. Each vehicle was filled to the roof with the back seats folded flat! After the 3-hour trip, they arrived at Subaru of Little Rock where they were greeted by Mike Wilson and his team of Love Promise Champions, Melanie Cavender and Patrick Tibbitts, solidifying their commitment to each other and their community. The teams then packed up an estimated $10,000 worth of clothing, canned food, bottled water, pet food, hygiene products, baby diapers, and household items filling up four Subaru Ascents and one Subaru Forester. That afternoon the teams made their way to the Little Rock City Center (a drop-off/donation center) where it took nearly 10 flatbed trolleys to unload all the items from the Subarus! They were met with great gratitude and appreciation from all the volunteers at the Little Rock City Center! In times of crisis, it's important for retailers to come together, put aside any differences, and remember that they're Subaru retailers, and it's their responsibility to live the Subaru Love Promise by helping the community. Both Adventure Subaru and Subaru of Little Rock truly showed they are More Than a Car Dealer!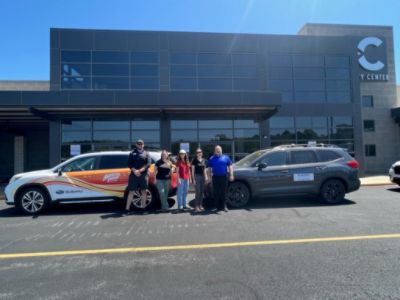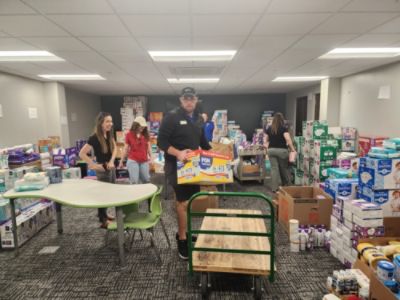 ---
Share the LOVE Big Dog Pawty - Shane H
Five Pet Adoptions!!!! The Big Dog Pawty was a huge success, complete with a check for the Humane Society of Pulaski County. Lunch served from the grill and donations were just a few highlights of the day. The smiles showed up when the adoptable pets and the community showed up. We appreciate the dedication of these volunteers. They care so much for the welfare of the animals in their care. Subaru salutes you and your love for this cause. We join you in this effort and happily help in any way we can.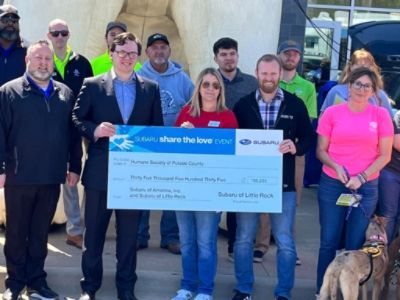 ---
Subaru of Little Rock Girl Scout Day - Shane H
National Girl Scout Day is March 12th so we invited two local Girl Scout troops to the dealership to sell cookies. The surprise was that Subaru of LR was already prepared to take over 100 boxes of cookies off there hands. So this just allowed the Scouts to pass out cookies to everyone and have tons of fun. Sales, service, parts and customers all received delicious Girl Scout cookies personally and everyone had a blast!!!! Blazing trails and redefining what's possible for girls everywhere? Girl Scouts have been true to this since 1912. Juliette Gordon Low—also known widely by her nickname, "Daisy"—started Girl Scouts in 1912 in her hometown of Savannah, Georgia. The first troop was made up of 18 girls who all shared a sense of curiosity and a belief that they could do anything.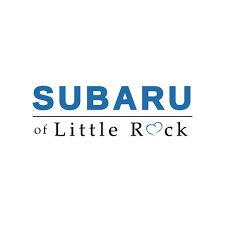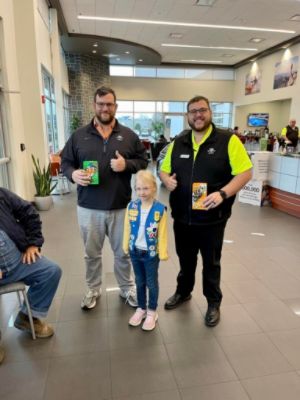 ---
Subaru Loves to Help - Sock Donation - SHANE H
When we found out that Subaru was on a mission to help the homeless we knew exactly who to contact. St. Francis House is a non-profit established in January1970 and has provided several services to so many veterans. To see the gratitude for such a basic need is overwhelming. We also contacted the Dorcus House. Dorcus house is celebrating 75 years of providing shelter for thousands of women. The youth socks were defiantly appreciated as most of these women are mothers. The sales consultants that accompanied the delivery were so humbled at the generosity of their brand and the opportunity to see it in person.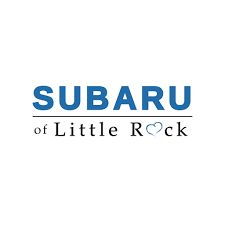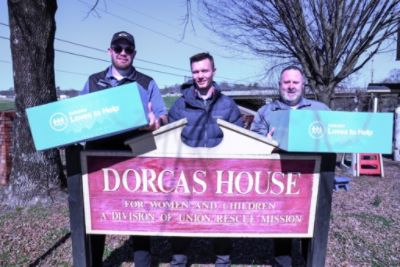 ---
Another Successful Fill the Outback! - Julie A
The Humane Society of Pulaski County is so lucky to have Subaru of Little Rock as a friend and super-supporter! For the last four years, we have partnered with them on numerous things, but our annual Fill the Outback Event has become a favorite for staff, volunteers, supporters, and pets alike. This October was no exception. We took our mobile adoption vehicle to Subaru and set-up for a wonderful day of food, pets, and FUN! One of the highlights of our day was seeing Em, who had been adopted by a Subaru of Little Rock employee at the same event the year before. It was a reminder that these events and partnerships truly change lives, not only of the pets, but of the people who adopt them. Em's dad's face was a big reminder of the happiness that comes from these events and friendships. We also had several adopters stop by with HSPC alum and to donate to event. On top of having a great time, we completely filled the vehicle with food, toys, and MORE. At HSPC, we know that we can always count of our amazing friends at Subaru of Little Rock to support us and our mission to help homeless dogs and cats in Central Arkansas!

---
Subaru of Little Rock - Emily E
LLS was honored to be a part of the Subaru Loves to Care Program with Subaru of Little Rock as they delivered 80 blankets along with messages of hope to UAMS. Subaru of LIttle Rock was wonderful to work with and exhibited tremendous generosity through giving their time to personally deliver the blanket and through the donation. UAMS warmly welcomed LLS staff and Subaru staff on the delivery day with smiling faces. UAMS was greatly appreciative of the kind act and assured that the blankets will bring hope and comfort to their patients. LLS is thankful for Subaru as they further the mission to find a cure to blood cancers and are lights to the darkness of cancer. Thank you Subaru of Little Rock for making an impact in your community and supporting LLS.

---
Justin Moore St. Jude Golf Classic - Mariangeles G
We cannot be more thankful for the continuous support of Subaru of Little Rock at our annual Golf tournament. They are always ready to help with our event in so many ways. Because partners like Subaru of Little Rock, families treated at St. Jude children's Research Hospital never receive a bill for treatment, lodging, travel, or food. Thank you!! :)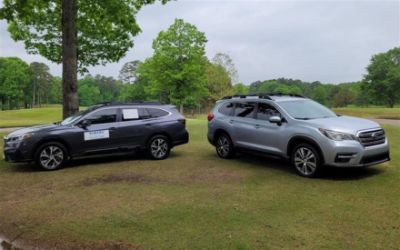 ---
Subaru Loves Shelter Pets! - Julie A
Subaru of Little Rock has been a faithful and generous partner to the Humane Society of Pulaski County. Through events and donations, they have helped hundreds of homeless pets in Central Arkansas... and always with a smile! They don't just talk the talk. They LOVE pets! In fact, multiple Subaru employees have expanded their own families with shelter pets from HSPC! Subaru of Little Rock recently donated more than $9,000 through their Subaru Share the Love program! This type of donation makes our continued mission possible. HPSC loves Subaru of Little Rock and is so thankful to have them on our team!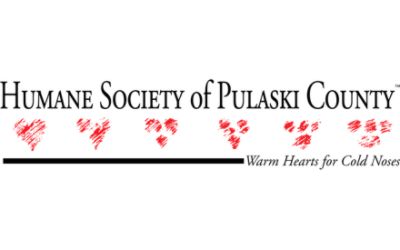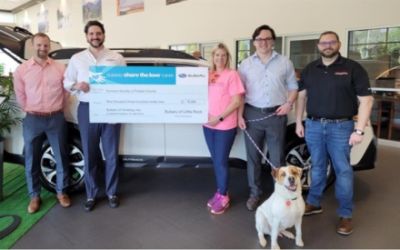 ---
Subaru helps TACO get tools on the trails - Bucky M
Gone are the days of packing shovels and string trimmers next to small children in the back seats of our SUVs! Gone are the days of storing a dozen dirty rakes and gas cans in our sheds and basements! With the generous support provided by Subaru of Little Rock, TACO (Trail Advocacy Coalition of the Ouachitas) can purchase a utility trailer to store and transport all of the tools required to keep our local trails in tip-top shape for runners, cyclists, hikers, and more. This will allow us to reach more trail systems, schedule more work days, support more outreach programs, and generally give more back to our community. We feel enormously grateful to Subaru of Little Rock, but also empowered and motivated to continue pursuing our passions.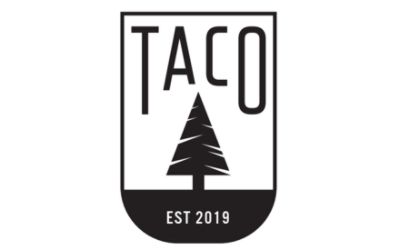 ---